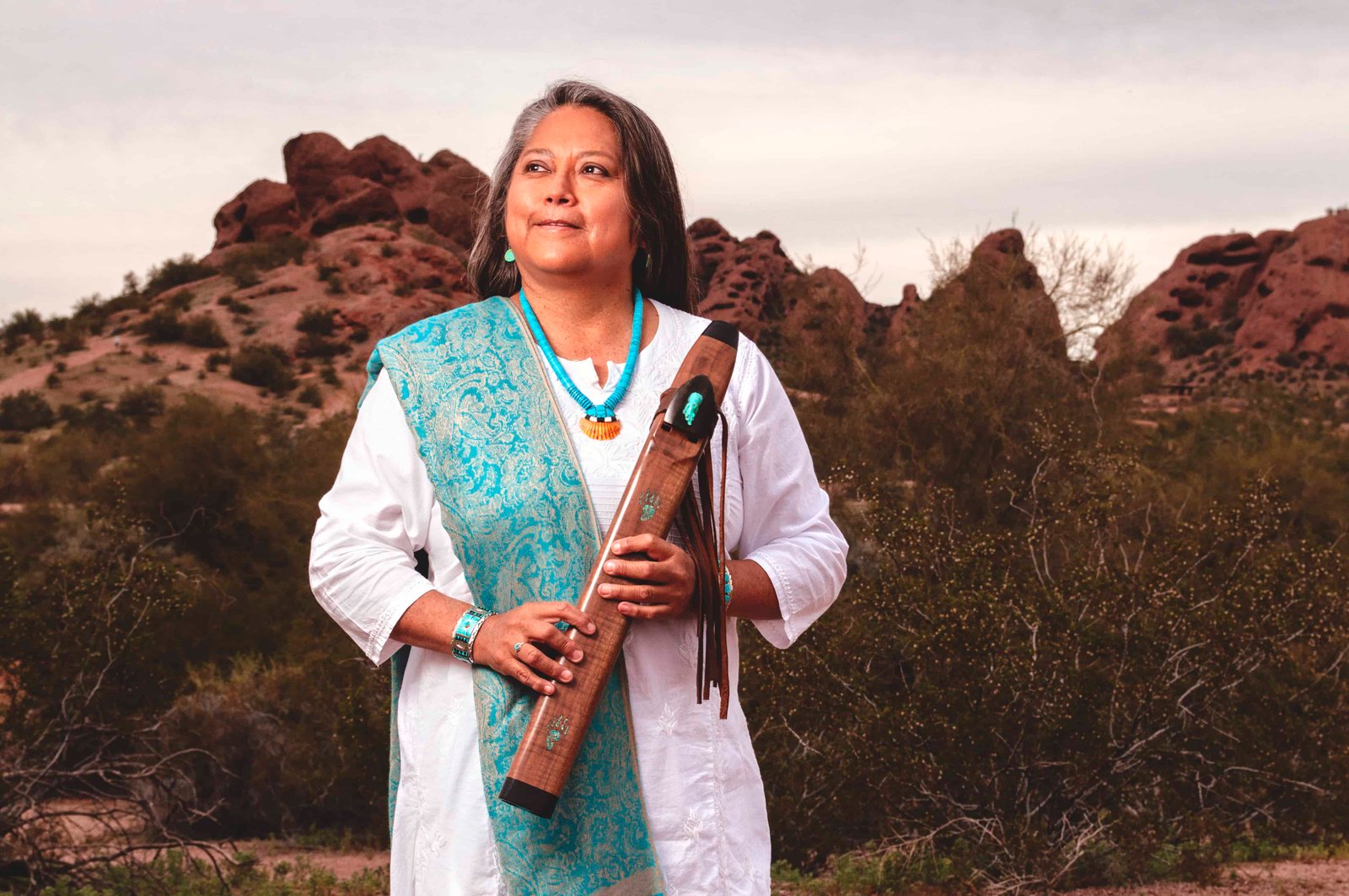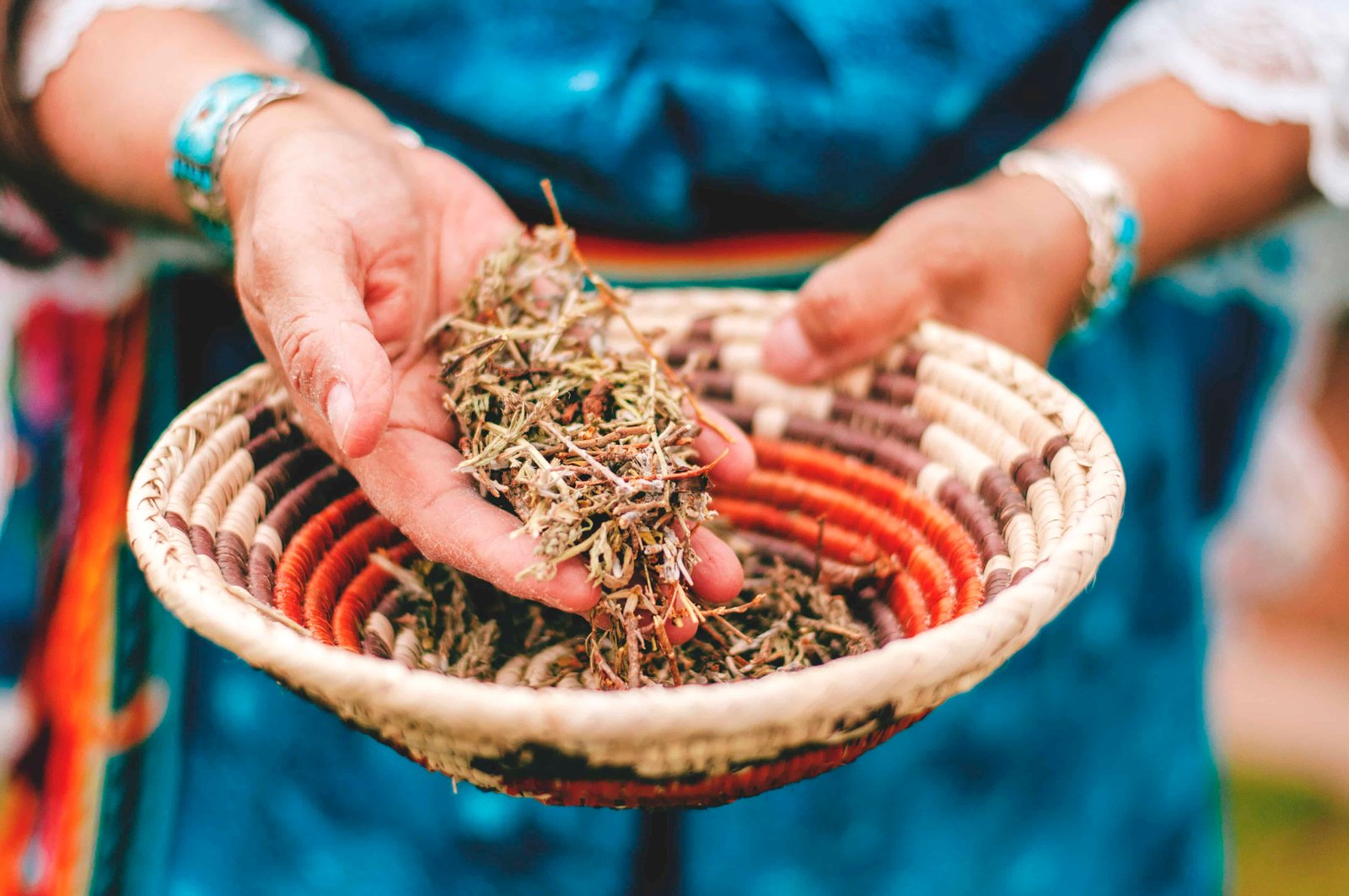 Slide 1
Transformation & Wholeness Through Hozho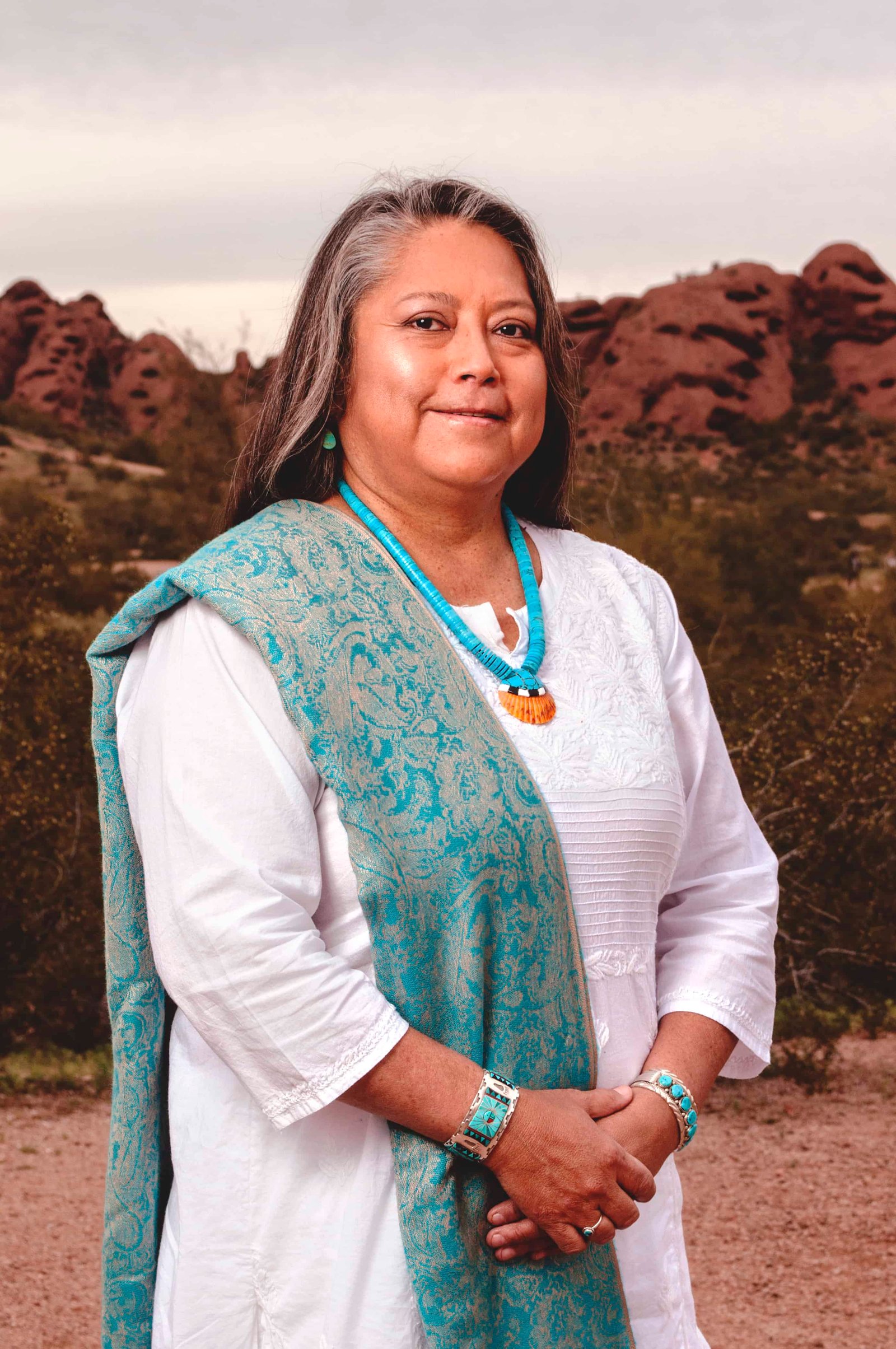 Yá'át'ééh, my name is Belinda Eriacho.  I am from the Dine' (Navajo) and Zuni lineages.  I was born and raised on the Dine' reservation.  My maternal clan is Honágháahnii (One-Walks-Around), born for the Naasht'ézhí (Zuni Pueblo) people. I'm the child of the Mula:kwe (Macaw Parrot). My maternal grandparent clan is Díbé lizhíní (Black Sheep) and my paternal grandparent is Naasht'ézhí (Zuni Pueblo).
I hold degrees in Health Sciences, Public Health, and Technology.  I am certified in Integrated Energy Therapy and have completed training in the MAPS MDMA-Assisted Therapy, Eye Movement Desensitization and Reprocessing (EMDR) Therapy, and Ketamine Assisted-Therapy programs.
I am a board member and co-founder of the Church of the Eagle and the Condor, a Program Advisor for Naropa University-Certification in Psychededlic-Assisted Therapy Program, and a Native American Engagement Coordinator for SoundMind.
I believe our true nature is the freedom to explore and create our own destiny.  I have experienced an inner awakening and healing process on my healing journey.  It is through my journey on the Corn Pollen Path of life, I have experienced love, loss, grief, abuse, healing, illness, forgiveness, and the renewal of the self that I am able to assist you on your journey of self-discovery and finding your Divine Self.
To assist you in this transformation process I have established Kaalogii LLC which means the butterfly in the Dine' language.  I invite you to explore your own self-evolution and ust as the butterfly transforms and emerges from a chrysalis so can you.
THE COSMIC BUTTERFLY
The breeze of the butterfly's wings
Caresses the stillness of my thoughts
And awakens feelings that course through my veins
Like the whale's song to the ocean's depths
There wells in me a knowing and a wonder
For what is yet to be.
Richard Cohn ~